Monthly Donations
ACH offers a fast, convenient way to contribute to AEEF on an ongoing basis. With your permission, AEEF will automatically withdraw an amount you specify from your checking account around the 1st of each month.
Your monthly bank statement will provide you with a record of each transaction and, for tax purposes; you will also receive a receipt from the AEEF each January showing your entire year's contribution.
You may cancel or change your ACH authorization at any time simply by contacting us.
To begin an ACH, please download the form (downloadable form), fill it completely and mail to us along with a copy of void check or contact us.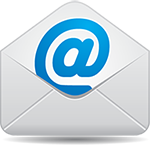 Tax Exempt Status
Aligarh Education Endowment Fund (AEEF) was granted a tax-exempt status, 501(c) (3) designation, by the United States IRS in 2005,
Tax ID # 20-1000034. Donations to AEEF are tax deductible in USA as allowed under the law.